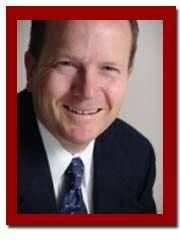 Lamar has been successfully working with clients to sell, buy and invest in real estate in the Dallas/Ft Worth metroplex for over 15 years. Lamar's professional experience provides the skill set that allows him to develop innovative marketing and pricing strategies, lead effective negotiations, and become a sought out advisor for clients in their real estate needs. These skills have created a consistent value to his clients so that their homes sell faster and for more money than the other agents. Lamar's consultative approach to working with Buyers helps them to find their dream home faster while keeping focused on finding the best future value for their investment.
Lamar's background also has allowed him to develop a strong client base of relocating employees. Having lived in the North Texas area for over 29 years, Lamar has a strong knowledge of the area which allows him to be an effective advisor to people relocating to the area and buying a home.
Lamar is consistently in the top performers of his office as well as all his peers in the Dallas/Fort Worth Metroplex. Lamar has been awarded the coveted D Magazine Best Realtor ranking as well as the 5 Star Real Estate Agent as recognized in Texas Monthly magazine.
Lamar is a native Texan, having grown up in rural South Texas and graduated from Texas A&M University with a degree in Accounting. Lamar resides in Plano with his wife of 13 years and they enjoy raising their son and daughter. Lamar enjoys running, camping, skiing, mountain biking – most anything outdoors – is involved in his church and Cub Scouting with his son. Lamar achieved the Eagle Scout rank in Scouting.